---
Contact Northside Machine Co.
Phone: 812.648.2636
info@northsidemachine.com
Address:
8068 Main Street
Dugger, Indiana 47848
---
Northside Machine Company (NMC)'s Quality Management System is ISO9001:2015/AS9100D certified. NMC strives to maintain its quality management system through employee involvement and a commitment to quality and service. Our inspection room is climate-controlled, and is isolated from our manufacturing areas. We have two coordinate measuring machines (CMM) located in the inspection room.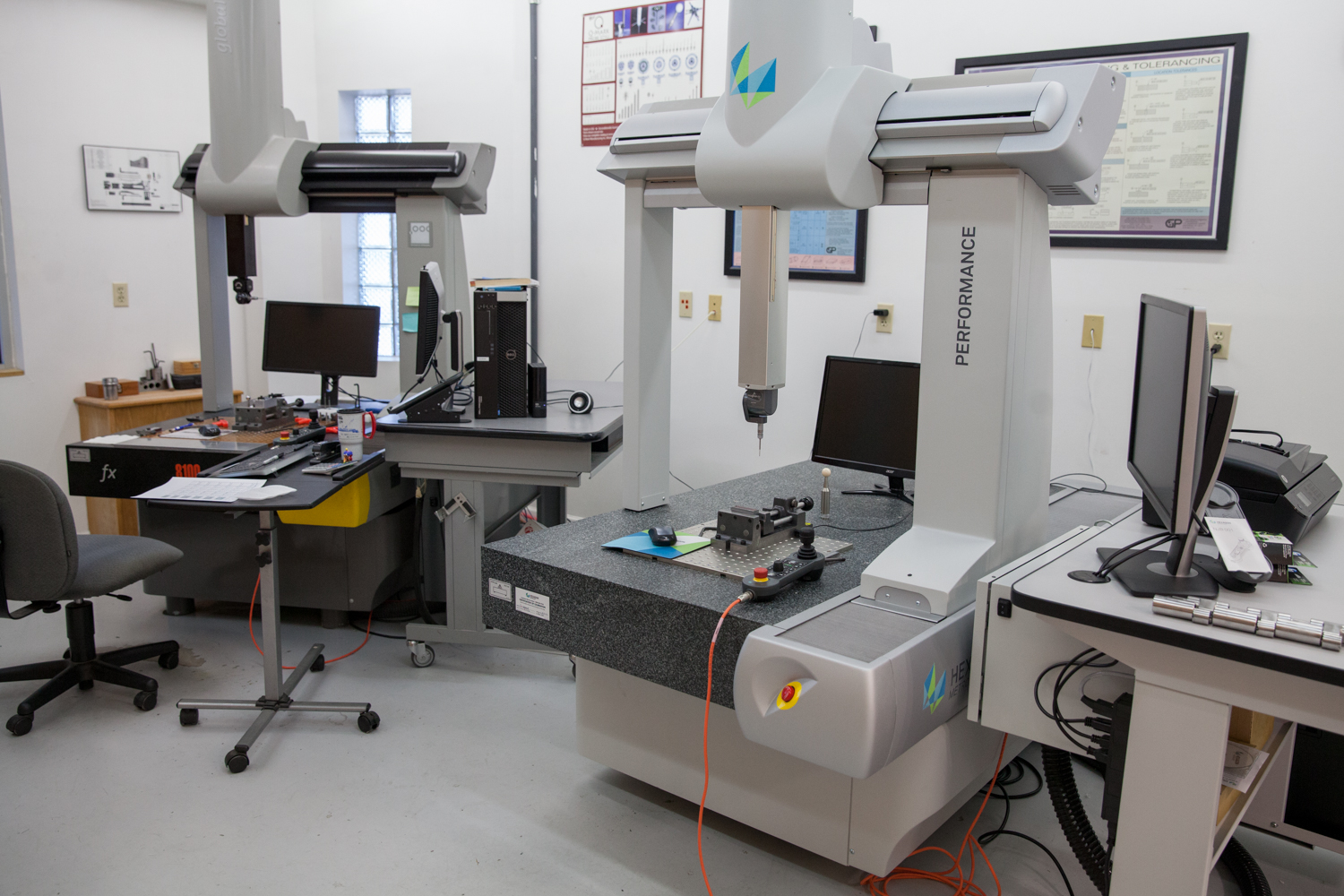 Through first-piece, in-process, and final inspections, NMC is able to control the quality of any item manufactured at the facility. Components coming in from outside processing pass through receiving inspection before being released to inventory, and ultimately to our customers.
NMC maintains a gage calibration system utilizing GAGEtrak Fasttrak gage management software.
Equipment List
Brown & Sharpe Global Image F x 777 System 5P Coordinate Measuring Machine
PC-DMIS CAD++ Software
Automatic Renishaw Probe head
Hexagon Metrology Global Performance 7107 Coordinate Measuring Machine
PC-DMIS CAD++ Software
HH-AS8-M7.5 M8 Motorized Probe Head
Starrett HB400 Optical Projector
Quadra Check Software and Digital Readout
Automatic Edge Detection
Starrett HDV300 – VIDEO BASED MEASURING SYSTEM
Mahr MMQ 200 – COMPACT FORM MEASURING MACHINE
Marsurf – CONTOUR/PROFILE MEASURING MACHINE
ISO9001:2015/AS9100D Certificate of Registration: