---
Contact Northside Machine Co.
Phone: 812.648.2636
info@northsidemachine.com
Address:
8068 Main Street
Dugger, Indiana 47848
---
Northside Machine Company (NMC) has been providing precision CNC turned parts for nearly 30 years. Over the years, we have added several pieces of equipment with advanced features such as "live"-tooling, bar feeding, and sub-spindle options.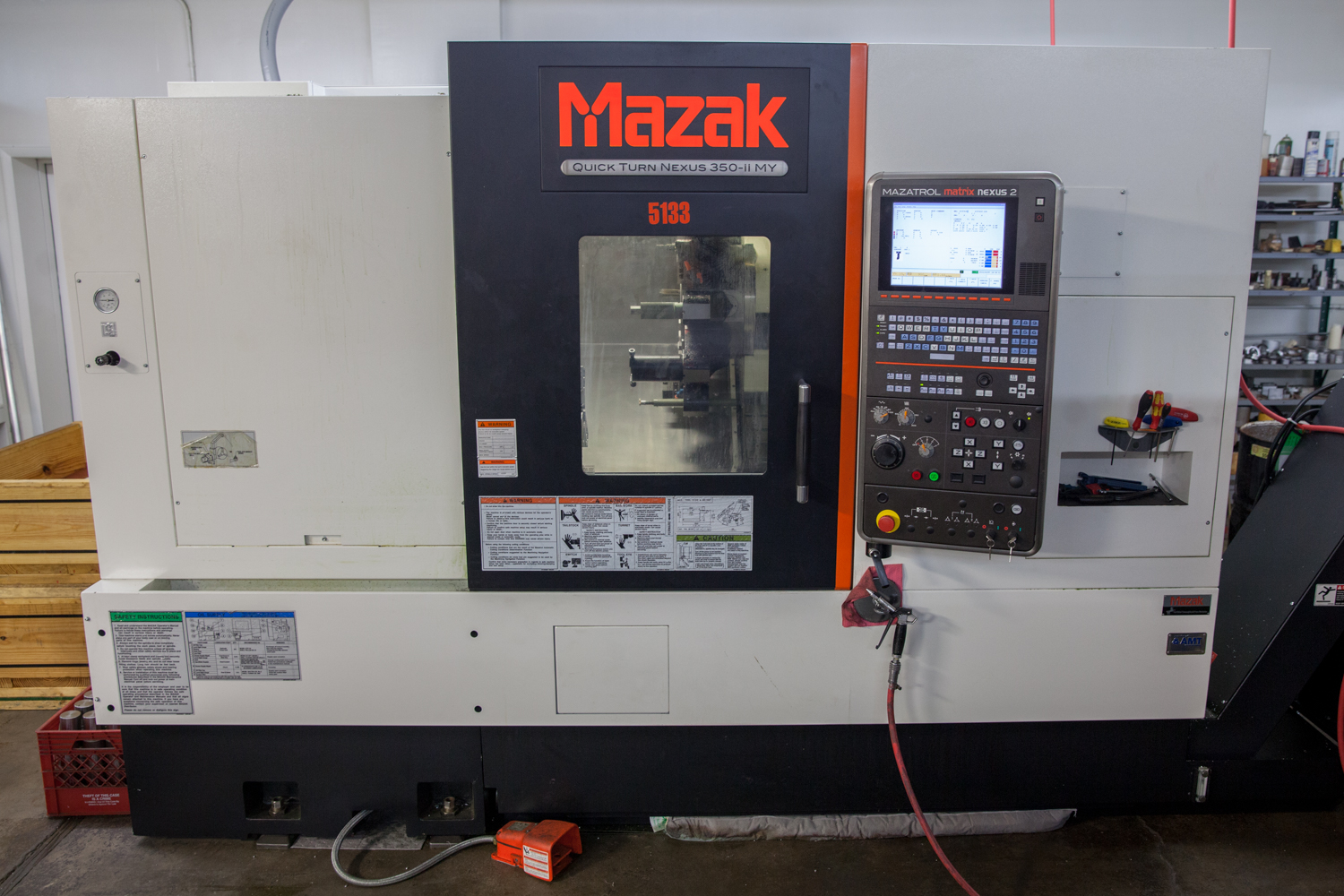 Two of our CNC Turning centers have Gantry-style Robot loading systems. NMC utilizes the machines with advanced features to manufacture parts complete; therefore, eliminating the need for secondary machining processes.
Materials Machined
Aluminum
Stainless Steels
Carbon Steels
Steel Alloys
Copper (Beryllium and Soft) and Bronze
High-Temp Alloys (aerospace alloys)
Titanium
Polycarbonates
Equipment List
Mazak Nexus QTN-350MY-2 Turning Center w/C-Axis, Y-Axis

Mazak Nexus QTN 100-II MS Turning Center w/Bar Feeder, Sub-Spindle, C-Axis

Mazak Nexus QTN-200MSY Turning Center w/Bar Feeder, Sub-Spindle, C –Axis, Y-Axis
Mazak QT-250 Turning Center w/ Flex GL Gantry Loading System, Tailstock
Mazak SQT-15M Mark II Turning Center w/C-Axis, Tailstock
Mazak QT-200 Turning Center w/ Bar Feeder, Tailstock
Mazak QT-6T Turning Center w/Gantry-Robot Loading System
Cincinnati Milacron Avenger 200T Turning Center w/Tailstock
Cincinnati Milacron Cinturn Turning Center w/Tailstock