---
Contact Northside Machine Co.
Phone: 812.648.2636
info@northsidemachine.com
Address:
8068 Main Street
Dugger, Indiana 47848
---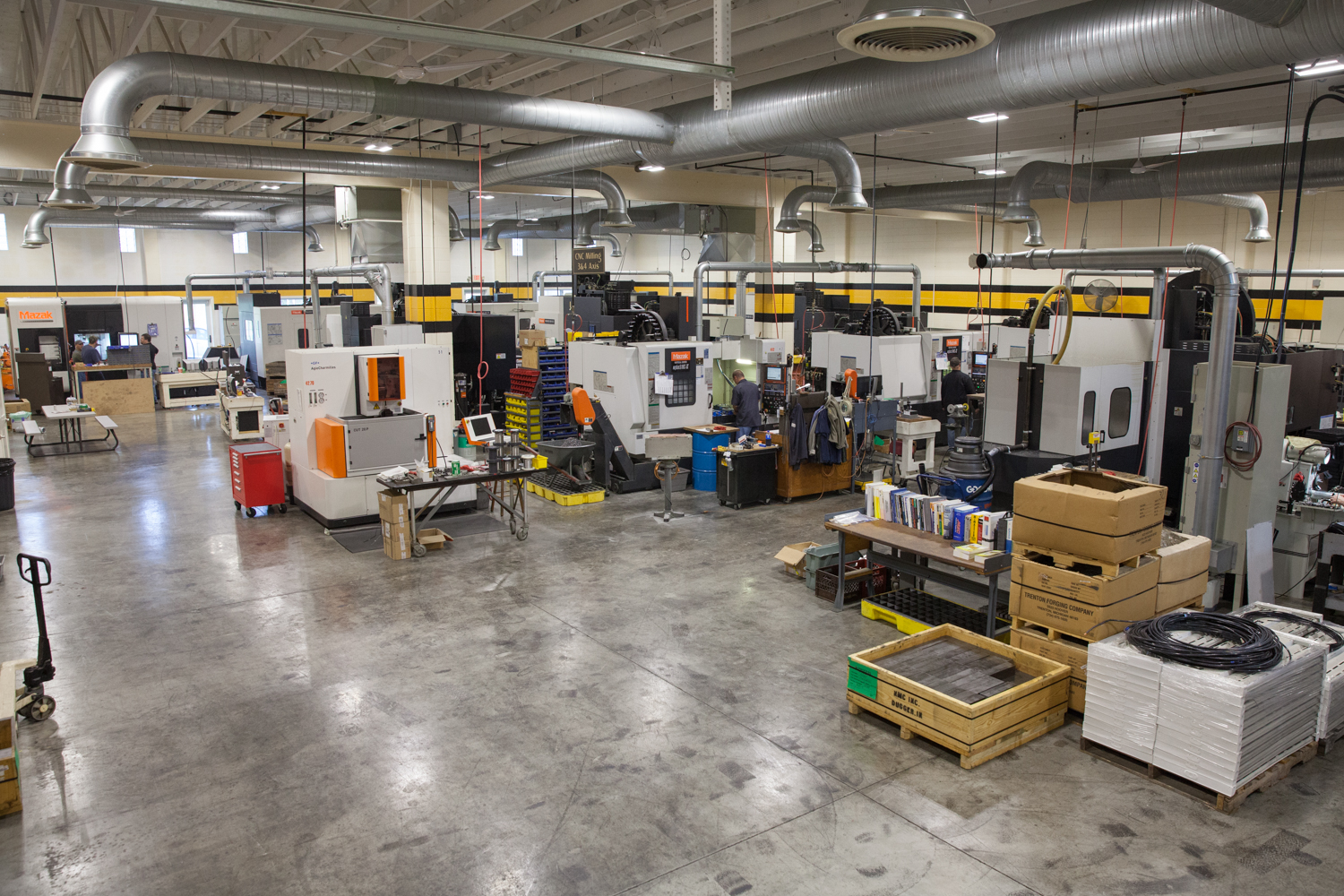 Northside Machine Company (NMC) utilizes "state-of-the-art" technology when machining components of both simple or complex shape and size. Whether it is a small batch (prototype), or high volume production runs, our CNC Milling department has up to 7-axis capability to enable NMC to compete in today's competitive markets. By using the latest version of MasterCam CAD/CAM software, we are able to program our machining centers to produce complex, multi-axis parts.
NMC typically manufactures:
Firearms Components
Gun Mount Systems
Aerospace Components
Each of NMC's 5-axis machining centers has a two-pallet work-holding system. This allows us to machine complex components complete; thus, eliminating the need for secondary machining operations. Our machining centers have work areas up to 40"x 20"x 20".
Materials Machined:
Aluminum
Stainless Steels
Carbon Steels
Steel Alloys
Copper (Beryllium and Soft) and Bronze
High-Temp Alloys (aerospace alloys)
Titanium
Polycarbonates
Equipment List
Mazak Integrex i-200S Horizontal Turning/Milling Center
(2) - Mazak Variaxis 630 5 Axis Machining Center w/Pallet Changer
(4) - Mazak Variaxis 500-5M 5 Axis Machining Center w/Pallet Changer
(3) - Mazak Nexus 510C Vertical Machining Center w/4th Axis Capability
Mazak Nexus 510C Vertical Machining Center w/Twin Pallet Changer
Mazak Nexus 410A Vertical Machining Center w/4th Axis Capability
Mazak VTC-200B Machining Center w/4th Axis Capability
MasterCam CAD/CAM Software